Integrate & Connect
Our partnerships with technology solution providers give you additional tools to expand your CRM capabilities, giving your business productive and efficient workflows.
Connect to ERP and accounting systems
Track order or shipment details
Connect your CRM to the telephone
And more!
We are here to help. If you have questions about your specific business needs, contact us and and we will find the solution that's right for you.
Mobile Access

Synchronization products by CompanionLink Software
CompanionLink Professional
Synchronize GoldMine to Google, Outlook 365, and DejaOffice CRM for Android and iPhone. The best way to carry your GoldMine, add new Contacts, Events and Notes.  $129.95 per user.
DejaOffice CRM for Android and iPhone
Free from the App Store – A mobile CRM App with Linked Contacts, Appointment Completion, Notes and Histories.
DoubleLook Enterprise
Server based solution for the home office, synchronize GoldMine to Google and DejaCloud for multiple users.  $749.95 for 5-users.
DejaDesktop Calendar Wallpaper
Your GoldMine Schedule on your Windows background picture.  Monthly, Daily, Tasks and Contacts.  $49.95
For information go to: https://www.companionlink.com/goldmine
---
Wireless Access to GoldMine® from any Device
Discover Web Based Desktop and Mobile Client for GoldMine®
CRM for mobile allows you to interact with your device by making it possible for you to contact prospects and customers while on the go. wMobile offers both a mobile and desktop user interface.
The wMobile product is a web-based client for GoldMine based CRM systems. Users access wMobile from their desktop computer, tablet or phone. wMobile enables GoldMine users to access the functionality of GoldMine in a lightweight web client.
Dial Out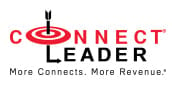 Sales acceleration technologies for all types of sales roles to boost revenue by increasing productivity from 10% to 800%
Increase sales productivity with ConnectLeader Sales Acceleration Platform for GoldMine CRM users. Our Intelligent Sales Acceleration platform gives sales, lead generation, and marketing teams powerful tools to identify the right prospects, obtain accurate contact data, and enable accelerated communication using our sales connectivity optimization and lead nurturing solutions.
Bi-directional integration with GoldMine

.

Dramatically improves call pickup rates with local caller id.

Users can upload their contacts from one or more GoldMine filters to dial.

Reach your best Leads first using Adaptilytics

.

Complete visibility and control of the dialing process.

Record and Deliver voice messages.

Record, Listen and Grade your calls at any time.

Managers can coach live or offline using Remote Coach.

Provides instant feedback through Dashboards and Analytics

.
Call us for more information at (800) 955-5040 or visit http://www.connectleader.com
---

Improvements in customer service levels
Mitel Phone Manager for Mitel MiVoice office 250 (part of the MiVO Application suite) offers GoldMine users a level of integration that delivers operational efficiencies which quickly translate into improvements in customer service levels.
The Mitel integration with GoldMine supports the following features:
Click to dial – TAPI, Click to dial – GM+View, Screen pop for contacts, Automatic call history entry, Calendar & DND synchronization
---

Dial OUT from GoldMine through 3CX using the GUI or keyboard shortcuts.
· "Pop" (display) the GoldMine record of an INBOUND caller based on CallerID. Searches Primary and Additional Contacts.
· Automatically create a history record for each call.
· If you use 3CX for recording calls, create a link in GoldMine to the recording file.
GoldLink Benefits
· Dial quickly and accurately—save time, avoid mistakes.
· Immediately see the caller's history—impress prospects and customers with your insight into their history and situation—even if the account is handled by multiple staff members—no more "why don't you know what's going on with me?" (Of course this is a key benefit of CRM in general, but GoldLink makes it practically automatic.)
· Makes it easy to create a record of every call.
· The link to the recording of a specific call is much easier than wading through a huge folder of recording, hunting for a specific date and time.
Visit our website: www.mcbsys.com
---

Tapi Link for GoldMine enables users to automatically make outbound calls directly from within GoldMine.
For inbound calls, it will automatically present the caller's contact details as the phone rings (screen-popping). For incoming calls it searches ALL telephone numbers including those of all Additional Contacts. If you have the callers number listed in GoldMine, Tapi Link will present their information automatically. And if it's an entirely new caller or new number, Tapi Link can create and capture that information into an existing or brand new contact record.
Power Dialer for GoldMine is the scalable, cost-effective alternative to a predictive dialer. It enables GoldMine users to work through their telephone calls quickly and automatically, using either calls scheduled in the user's activity list or calls based on an active GoldMine filter or group. Power Dialer becomes an integral part of GoldMine, achieving maximum productivity by enabling users to rapidly acquire call lists and progressively dial and connect all calls swiftly and automatically.
For more information contact Papillon Technology +1 (408)-960-1032  or visit http://www.papillontechnology.com
Accounting
Synching QuickBooks Data within GoldMine
qbGold provides GoldMine Users with visibility of QuickBooks transactions like Estimates, Sales Orders and Invoices for Customers and Purchase Orders for Vendors. Authorized Administrators can add a GoldMine record to QuickBooks saving on duplication. Synching can be set manually or automatically. Contact:
---

AddonSoftware® is an Enterprise Resource Planning (ERP) business solution with a core set of accounting, distribution, and manufacturing bundles.
Customers of all sizes have a choice of running AddonSoftware on premise or online in a cloud environment –one solution and one technology set for both options. AddonSoftware is developed by BASIS International Ltd., and is headquartered in Albuquerque, New Mexico USA.
Marketing Automation
Smart Survey captures information from prospects and customers by providing a survey solution integrated with GoldMine.
Surveys can be triggered based upon actions and results tracked in your GoldMine system or they can be sent to any segment of your database. Results are instantly added to a special Survey tab added to your GoldMine system within seconds of a survey being completed and seamless integration means no upload or download of data is required. Work flow automation can also be triggered by a survey, allowing you to leverage other GoldMine features for survey follow-up or alerts based upon results received. More information is available at www.intelliclicksoftware.com/smartsurvey.html.
Email Marketing

Constant Contact, the leader in email marketing, offers integration with GoldMine.
With Constant Contact you get a powerful way to take your email marketing to a new level with targeted emails, detailed campaign reports and the ability to build segmented lists combined with GoldMine all make for a robost platform.  Try Constant Contact for free today.
---

Click tracking and website navigation that provides real-time GoldMine CRM integration for email marketing campaigns.
Features include one-click options for literature fulfillment, call backs, newsletter opt-in, forward to others and event registration as well as a set of bundled Crystal Reports and GoldMine dashboard for powerful analytics. Download this PDF for more information. Call 888-827-5628 (Toll Free – US Only); 847-291-7320 ext 104 (US & Canada); 01454 334430 (UK) or visit the website for more information. Read our case studies: http://www.intelliclicksoftware.com/casestudies.html
---
Wealth Mgmt.
Automated Nurturing of Investors -Investment Gold is the ultimate client care system for wealth management professionals.
In use at more than 8,000 offices across the U.S. and Canada, it transforms GoldMine into a proactive system for nurturing your clients and prospects. Investment Gold detects when someone is due for service and automatically schedules the appropriate actions to the correct members of your team. As a result, investors receive a customized level of care. For more information, call (519)747-2370 or visit www.chaffemalcolm.com.
---

Summit Funding Group offers 100% financing for your GoldMine Software solution.
Includes: all authorized GoldMine third-party software, implementation costs, multiple year maintenance contracts, consulting, training and migration/conversion costs. Summit offers competitive financing rates, creative terms/structuring options, and personal service. Call Dean Morrison for a no cost, no obligation payment quote at 888-470-3902 or email: [email protected]
Integration & Migration

CompanionLink provides data synchronization from GoldMine to Android, iPhone, iPad, Windows Phone and BlackBerry phones and tablets.
Also syncs with Gmail and Google Apps. Two-way sync of contacts, calendar activities, to-dos, notes and histories. GoldMine data works with built-in device features like Caller ID and email.
---

Linked Systems for GoldMine® – Linked Systems provides integration between GoldMine® and Microsoft Dynamics GP® (Great Plains).
This eighth-generation product provides five major integration points:Look up Accounting Data, Order Entry from GoldMine, Bi-directional synchronization, Target Marketing and Promotions, Credit card processing. Toll-Free : (800) 757-2228
---

Inaplex is the leading integration engine for mid-market CRM systems.
Providing advanced functionality such as fuzzy matching, powerful data transformation, scheduling, and comprehensive documentation and management capabilities. Call 949-784-0708 or visit the website for more information.
---

Riva CRM Integration syncs GoldMine directly to your email server.
Office 365, Microsoft Exchange, Gmail/Google Apps, IBM Notes/Verse or GroupWise.  Riva syncs contacts, calendar activities, tasks and email in the background – without installing any email client plug-ins or mobile apps.  Compatible with all Office 365, Exchange, Gmail, Notes/Verse and GroupWise clients and mobile devices including: Outlook 2016 – 2003, Outlook Web Access (OWA) and Web Mail App, Outlook on Citrix, Outlook for Mac, Apple Mail, and all mobile devices: iPad, iPhone, Android, Surface, Windows mobile and BlackBerry devices.  Gmail compatibility includes support for all desktop browsers (including Linux and Mac) and all mobile devices configured to communicate with Gmail.  Join the thousands of CRM users – from SMBs to Fortune 500 companies – who use Riva to sell more, sync more, and save more time.  Contact Riva at 408.675.5015 or visit the websitewww.rivacrmintegration.com for more information.  Riva On-Premise is licensed at $175/user with volume pricing available for 30 or more users.  Riva Cloud licenses start at $9.95/user/per month.
---

Fully customize and integrate your GoldMine database!
tStreet System PlugIn's templates can capture leads from your website forms, display real-time sales data from Quickbooks, Peachtree, DDMS and other leading industry solutions, as well as provide advanced field mappings and SQL queries. Contact tStreet Consulting at 978-356-6533 or visit their website for more information.
---

Gold 50 – Integrates with US and UK versions of Sage 50
Proven technology using .net and 17 years experience with Goldmine integration. Integrates with both the US and UK versions of Sage 50. Increase Sales  by offering sales order processing, customer creation, and financial info right from the Goldmine UI. Looks like it is part of GoldMine. System is modular, so can be scaled easily to include Sage 200 or other Accounting packages. Visit our website here.   Databell Computing Ltd. Tel 01753 644685 Mob 07860 406128 [email protected]
Quoting

QuoteWerks enables companies to create detailed quotes and proposals with speed and efficiency.
Do you spend too much time creating quotes and proposals? QuoteWerks is the market leading sales quoting and proposal solution that automates your sales process from start to finish.
QuoteWerks is a turn-key quoting and proposal solution with over 80,000 Users in 101 countries.
Whether your company is a small 1-person company or a large Fortune 100 company, you can benefit from the increase in productivity QuoteWerks provides.
Pricing starts at $199. Call 407-248-1481  or visit the website for more information.
Reporting

An intuitive report writing, query, and data mining tool designed specifically for GoldMine.
Stonefield Query for GoldMine provides a step-by-step method to create professional business reports from information stored in GoldMine. Anyone can create detailed reports, high level overview, drill-down, charts/graphs, pivot tables, and more in minutes rather than hours. Call 1-800-563-1119, email [email protected], or visit the website for more information, including a free trial version.
---

MasterMine for GoldMine – Excel-based, user-friendly reporting and data management.
The easiest reporting for GoldMine, plus analysis, data manipulation, and mass updating—all in one, tight GoldMine integration. A must-have for serious GoldMine managers. Pricing starts at $995. Call 877-877-7212 / 651-917-5010 or visit the website for more information.
Scanning

GoldVisionPro is a full-featured and state-of-the-art Enterprise Content/Document Management System, completely within your GoldMine database.
Automatically handles files from every application, from scanning to automated file processing; unlimited custom indexing to data-mining your documents. In addition, GoldVisionPro now also provides Intelli-Note, the versatile, real-time workspace with one-key access to all your GoldMine data and text. Call 480-222-0577, or visit the website for more information.
---

Scanner Plus provides simple highly integrating scanning into GoldMine.
Scans with a couple of clicks and links scans to the current GoldMine record. Optionally notifies a GoldMine user, crop and rotates. Supports automatic feeders and double side scanning if the TWAIN driver supports it. Visit the web site for more information and for free evaluation download.
Shipping

Print FedEx, UPS and postal shipping labels right from GoldMine contacts.
Drop the cut and paste. Print FedEx, UPS and postal shipping labels right from GoldMine contacts. ShipRush reads in the contact and address, and automatically saves a history record of the shipment where everyone can see it. Free 2-week live demo. www.shiprush.com
---

Stop wasting label sheets trying to print one or two labels!
Dime-O-Gold provides for one-click label printing to a DymoLabelWriter. Dime-O-Gold Express gives you a budget solution, and lets you print a label for the currently visible Primary Contact. Dime-O-Gold Pro also lets you print labels for filter/group contacts, Primary and/or Additional Contacts. (Printer not included.)
For information and pricing see http://www.plain-english.com/dime-o-gold
Workflow

A smoke detector for your business
KnowledgeSync monitors your CRM (and related) data for critical, time-sensitive conditions; when those conditions occur, KnowledgeSync alerts the right people and auto-responds with intelligent workflow.
KnowledgeSync is priced starting at just $1,799 (on prem) or $99/month (subscription) and for that price can monitor an unlimited number of conditions in GoldMine and deliver an unlimited number of alerts (via any device) to an unlimited number of recipients. Visit www.vineyardsoft.com and download the live software for a free 30-day trial or contact us for a demonstration.
www.vineyardsoft.com | 800-850-8055 | [email protected]
Visit our website: www.vineyardsoft.com
---

Send actual SMS messages, not e-mail conversions
Having trouble reaching your contacts? That's because they're "blanketed" by the nonstop background static of everyday marketing. Poke through the fabric of noise, send your message directly  to the hip pocket of the man (or woman) you really want to reach. GoldSMS gets it done. Send actual SMS messages, not e-mail conversions. All texts are linked to their contact records. Conversation module makes dialog easy. "Blast" module provides broadcast function.
For information and pricing see http://www.plain-english.com/goldsms